TRUE INNOVATION IN LIGHTING
Welcome to LUX, a different kind of LED lighting company. Located in Salem Oregon, we are close and connected to our customers. Always listening to what they say, always innovating, and always moving forward. We develop our own products, design and build all our own tooling, source materials domestically when we can, and build everything.... by hand..... in Oregon.
Our Vision
To design and develop truly innovative LED lighting products with quality and performance that exceeds all customer expectations.
To support American workers through patent protection and innovative manufacturing techniques that allows us to build our products in America while still being priced competitively with lower quality import products.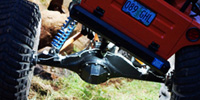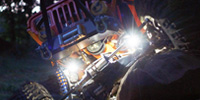 Our Mission
To be the premier developer and supplier of quality high power LED Rock Lights for the discerning off road enthusiast from Jeep owners to Polaris RZR owners.
To develop a worldwide network of dealers, distributors, and service centers offering outstanding access to our products and after the sale service to our loyal off road customers.